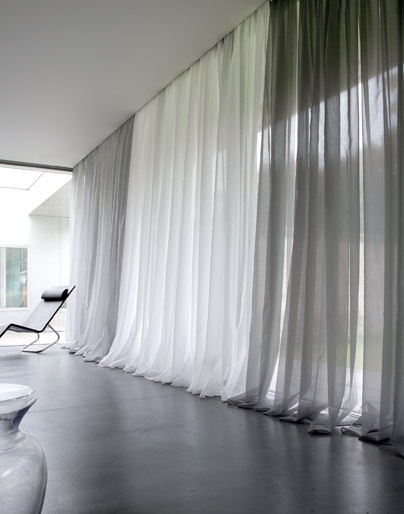 Curtains in Queensland
November 23 2014
How a well dressed and glamorously draped window makes the heart sing. How is it that we see so few traditionally draped windows in this Sunshine State? I don't think I have seen a tie back or finial since leaving the Mother Country. Are sumptuous curtains a lost art and simply wasted on us casual Australians? Is it acceptable to not dress our windows at all as some have the custom and are we all headed for the same verticals or roller blinds on our windows as our neighbours?
The Queensland sun is unforgiving and our natural bushland environment gives rise to more hungry insects per square inch than most places on the planet. Moths and bugs devour traditional curtain fabrics such as silks and the sun will fade and shrink linens and most other natural fabrics. Fabrics such as linens and silks in any other climate make beautiful sweeping traditional curtains and folded Roman Blinds enabling us as designers to dress the windows or a home in luxurious and decadent fabric layers with all the right tie backs and trims to boot!
If your romance with sweeping, puddling, lined and weighted drapes will not be quashed like mine, for the practicalities of tropical living, try manufacturing from a 100% synthetic fabric such as smooth spun faux silk which is a 'silk polyester'. The less natural fibre used in the fabric the less likely your Scarlet O' Hara drapes are to be eaten by a hungry swarm of moths.
*Please note that you may still experience fade over time. But hey, silk polyester is so very inexpensive per metre you could replace them bi-annually and live in the meantime with so much joy!